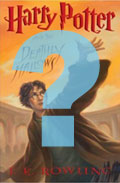 As we run head­long toward the Christ­mas sea­son, and leave behind what has felt like a sea­son of cen­sor­ship, my thoughts incline toward the most con­tentious book ever writ­ten. Its pages are teem­ing with witch­es, sor­cer­ers, drunk­ards, despots, tyrants, thieves, and prostitutes—offensive, all. Much of its sub­ject mat­ter is even worse: rape, incest, infan­ti­cide, slav­ery, Satanism, and sodomy are on the list. Mur­der and adul­tery are front and cen­ter. War and pesti­lence take their place. Cir­cum­ci­sion and cas­tra­tion come up for dis­cus­sion. As for sex­u­al intimacy—whether het­ero­sex­u­al or homosexual—well let's just say, there are pas­sages in this book that would, as they say, make a grown man blush.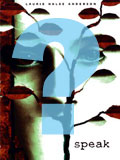 One might well ask if chil­dren, or even young adults should be exposed to such lit­er­a­ture. After all, its lan­guage is strong, and its themes are often, let's see, mature? Ques­tion­able? Dis­taste­ful? In oth­er words, there is noth­ing safe about this book. It is not age appro­pri­ate, or polit­i­cal­ly cor­rect. And yet, many par­ents would be hap­py to find this book in their teen's back­pack. In fact, they might be the ones to place it there. Scan­dalous, isn't it?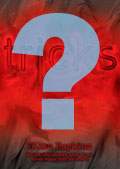 Am I talk­ing about Har­ry Pot­ter and the Death­ly Hol­lows by J.K. Rawl­ings? Speak by Lau­rie Halse Ander­son? Tricks by Ellen Hop­kins No, not even close. Their books' so-called offens­es pale by comparison.
What am I talk­ing about? The next time you hear of any­one chal­leng­ing or attempt­ing to cen­sor a book for chil­dren or young adults, ask them if they've ever read the Holy Bible. If they say they haven't, sug­gest that they do. And here's an idea: start the con­ver­sa­tion off with the words "No offense, but." See where the con­ver­sa­tion goes from there. It should be interesting.