The per­son cur­rent­ly occu­py­ing the White House has a pen­chant for spew­ing hate speech, as we have been remind­ed with his racist tweets sug­gest­ing that four out­spo­ken Con­gress­women, who hap­pen to be peo­ple of col­or, should "go back to where they came from," nev­er mind that three of the four were, in fact, born right here in the U.S. of A, while the fourth, born in Soma­lia, has been an Amer­i­can cit­i­zen since the age of sev­en­teen. POTUS's racist com­ments, while famil­iar, are nev­er­the­less dis­turb­ing. Worse yet, this par­tic­u­lar speak­er often refus­es to own the words that have spilled from his lips five min­utes after they've hit the air—unless, as in this case, he decides to dou­ble-down, which is a sub­ject for anoth­er day.
As an author, I'm acute­ly aware of the pow­er of words to heal or harm, to build up or tear down. I believe it's imper­a­tive to choose our words care­ful­ly, and to own the words we choose, as well as the inten­tion with which we use them. POTUS rarely does, of course. I won­der, though, how many oth­ers of us con­sid­er the words we use.
I'm par­tic­u­lar­ly sen­si­tive to the word "aban­don," or any of its deriva­tions. I see it thrown around a good deal, these days, in con­nec­tion with chil­dren forcibly sep­a­rat­ed from their par­ents at the bor­der. To be clear, when a child is ripped from a par­en­t's arms, the par­ent can hard­ly be said to have "aban­doned" that child. Yet, this is the lan­guage being bandied about.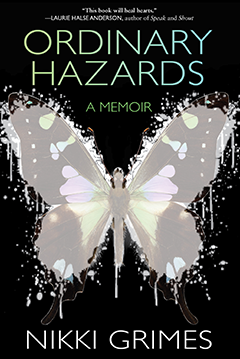 I've noticed how fre­quent­ly the word "aban­doned" is attached to the com­mon­ly held nar­ra­tive of the black father, and I wince every time. A man's absence from a home is usu­al­ly far more com­plex than that word would con­note, espe­cial­ly if that man is black. His absence might be due to mil­i­tary assign­ment, work out of state, bal­anc­ing mul­ti­ple jobs, incar­cer­a­tion, or a con­tentious divorce. None of the above con­sti­tutes "aban­don­ment." No mat­ter the rea­son for a man's absence, he may, in fact, remain active in the life of his child with­out shar­ing the child's home.
While writ­ing my mem­oir, Ordi­nary Haz­ards, I had to address my own father's peri­od­ic absence from my life. There were cer­tain­ly moments, as a child, when I might have felt aban­doned. But look­ing back, I know the label does not apply. My father's absences were more com­pli­cat­ed than that. He nev­er gave me up, blocked me from his life, or left me with the inten­tion of nev­er return­ing. Nor was he ever emo­tion­al­ly unavail­able. On the con­trary, over the course of my child­hood, he was quite present, and in crit­i­cal ways. I would not be the per­son I am otherwise.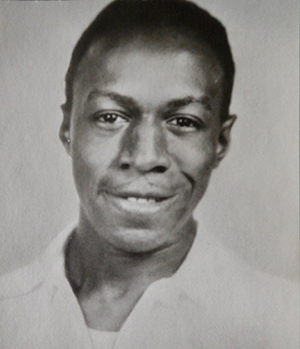 It was my father who gave me my ear­ly arts edu­ca­tion. He intro­duced me to the bal­let, the­ater, and clas­si­cal music. He escort­ed me to my first art exhib­it, fea­tur­ing artist Tom Feel­ings with whom I would one day col­lab­o­rate on a book. My father signed me up for, and attend­ed, my first poet­ry read­ing at thir­teen. He was the per­son who exposed me to lit­er­a­ture by and about writ­ers of the African Dias­po­ra. He took me for week­end jaunts to New Jer­sey and Wash­ing­ton D.C. He took me shop­ping for school clothes. We hit the occa­sion­al movie the­ater togeth­er and went for piz­za runs dur­ing my week­end vis­its. Does any of this sound like aban­don­ment? And yet, the casu­al observ­er, falling back on the com­mon nar­ra­tive of the absent black father would look at my sto­ry, note my father's peri­od­ic absences and would say two+two = aban­don­ment. Wrong.
We must care­ful­ly weigh our words and own them, whether we're talk­ing about absent African Amer­i­can fathers, or immi­grant par­ents detained at our bor­ders, weep­ing for the return of their chil­dren, or the Con­gress­women of col­or who are full cit­i­zens with the right to serve their beloved coun­try, regard­less of the dark com­plex­ions and sur­names that mark them to some as "oth­er."
It's too easy for our nar­ra­tives to casu­al­ly be reduced to a few handy catch-words and phras­es. When they are, we need to reclaim and reframe those nar­ra­tives using lan­guage that encom­pass­es the nuances of our truth. And we must do so over, and over again. It's not a one-time propo­si­tion. Just ask the four Demo­c­ra­t­ic Rep­re­sen­ta­tives tar­get­ed by the racist tweets from POTUS. This isn't the first time some­one has told them to go back where they came from and, sad­ly, it won't be the last. Oth­ers will make false assump­tions about them, and they will have to reclaim their nar­ra­tives afresh, choose their own words and descrip­tors to set the record straight. And when they do, some­thing tells me they will own their care­ful­ly cho­sen words, every sin­gle time.