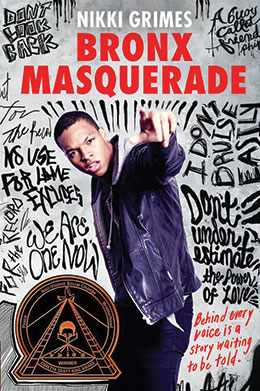 An unarmed black per­son dies at the hands of, or in the cus­tody of, white police­men, and we run around as if our hair were on fire, scream­ing, "What can we do? What can we do?"
Nine black souls are mas­sa­cred in a house of wor­ship, in a state where the Con­fed­er­ate flag, sym­bol of hatred, flies proud­ly, and we run around as if our hair were on fire, scream­ing, "What can we do? What can we do?"
I won't claim to have all the answers, but I cer­tain­ly can sug­gest a few, the most impor­tant of which has noth­ing to do with gun con­trol, and every­thing to do with empa­thy. We need to teach our chil­dren empa­thy. It's a lot hard­er to mur­der some­one you have empa­thy for than some­one you don't.
The per­pe­tra­tor of this lat­est atroc­i­ty was not men­tal­ly ill, as some wish to sug­gest. (Please don't insult me by sug­gest­ing every white per­son who kills a black per­son is men­tal­ly ill. I grew up with a par­ent who was gen­uine­ly men­tal­ly ill, so I, for one, know the dif­fer­ence. Oh, and, I should note: she did­n't kill any­one.) Nor was this per­pe­tra­tor born with hate in his heart. No one is. Hatred is a seed that must be plant­ed, watered, fer­til­ized, and nur­tured. The ugly fruit of hatred is not pro­duced in a sin­gle, sud­den moment. Rather, it ripens over time. It is not inevitable. I repeat: race hatred is not inevitable.
As a seedling, hatred can be uproot­ed ear­ly on. Or, it can be left untouched in its own envi­ron­ment and allowed to pro­duce a head and heart both poi­soned, and poi­so­nous. While chil­dren are yet chil­dren, and still under our care, we adults get to influ­ence which of those two things happen.
Instead of look­ing the oth­er way while hatred takes root in young hearts and minds, why not try this: Plant the seeds of empa­thy. Teach the young to feel the heart­beats of races and cul­tures oth­er than their own. Replace any pos­si­ble fear of the unknown, with knowl­edge of the know­able. Teach them the ways in which we humans are more alike than we are dif­fer­ent. Teach them that the most impor­tant com­mon denom­i­na­tor is the human heart. Start with a book.
Give young read­ers books by and about peo­ples labeled "oth­er." I'm not talk­ing about one or two books, here and there. I'm talk­ing about spread­ing diverse books through­out the cur­ricu­lum, begin­ning in ele­men­tary grades, and con­tin­u­ing through to high school. Why? Because racism is sys­temic and teach­ing empa­thy, teach­ing diver­si­ty, needs to be sys­temic, too.
You say you want to change the dynam­ic of race rela­tions in Amer­i­ca. Well, here is a place to begin—unless, of course, you're not real­ly seri­ous. In that case, by all means, keep run­ning around like your hair is on fire, scream­ing, "What can we do? What can we do?" every time an unarmed black per­son is killed by a white police­man, or a group of inno­cent black peo­ple is mas­sa­cred. Just don't expect me to keep lis­ten­ing. I've already told you where to begin.