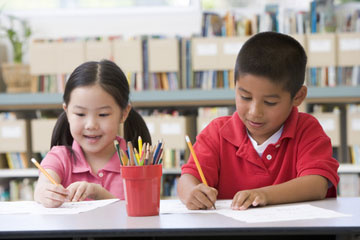 While chan­nel surf­ing the oth­er day, I came across a real­i­ty show about child beau­ty pageants. A four or five year old con­tes­tant was asked what she want­ed to be when she grew up, and her answer was "famous." Her par­ent seemed pleased with that response, nev­er once sug­gest­ing to her daugh­ter that, per­haps, she should iden­ti­fy a career or pro­fes­sion for which she would like to be known. Being pret­ty and being known for any­thing seemed to be the point of it all. I myself found the child's answer wince-worthy.
To be sure, I've met many a child, and not a few adults, whose chief goal in life was to achieve celebri­ty. They clear­ly crave the sta­tus of being famous for being famous, nev­er mind iden­ti­fy­ing and hon­ing a tal­ent, or learn­ing a trade, or devel­op­ing crafts­man­ship in some cho­sen field of endeav­or. And we won't even dis­cuss the pos­si­bil­i­ty of pur­su­ing a career in high­er edu­ca­tion. No. Fame's the thing.
What's all that got to do with the push to pub­lish? Every­where I go across the coun­try, vis­it­ing schools and libraries, I encounter young peo­ple whose sole focus is on get­ting pub­lished. Note, they are not focus­ing on becom­ing good, let alone great writ­ers. They sim­ply want to be known for their writ­ing, and that acknowl­edge­ment or fame, if you will, comes in the form of publication.
There's cer­tain­ly noth­ing objec­tion­able about want­i­ng, or need­ing, val­i­da­tion for one's work, but that assumes one has actu­al­ly worked. That is to say, one has striv­en to hone one's craft over a rea­son­able peri­od of time, through study and prac­tice. In the case of a per­son inter­est­ed in pur­su­ing pub­li­ca­tion, it is assumed that one has first done the hard work of sharp­en­ing lan­guage skills, study­ing a cho­sen genre and mas­ter­ing that sin­gu­lar skill of ines­timable val­ue, revi­sion. Said per­son knows what it is to read, read, read and to write, write, write. (I love Jane Yolen's answer to ques­tions about the secret to writ­ing a book: Butt in chair!) Once a young writer has done all of the above, I think he or she is ready to pur­sue pub­li­ca­tion. But, it appears I would be in the minority.
Nowa­days, as ear­ly as ele­men­tary school, I hear stu­dents being referred to as "young authors." I cringe every time I hear the phrase. Don't get me wrong. I under­stand the desire to give chil­dren a sense of suc­cess, and desk-top-pub­lish­ing their work may achieve that, in the short term. How­ev­er, that suc­cess won't be real unless it is earned.
I, for one, would like to see a move away from the push-to-pub­lish mod­el, a shift from "How can I get pub­lished?" to "Am I ready to pub­lish?" That shift has to begin in the classroom.
We all know teach­ing is one of the world's tough­est and least-appre­ci­at­ed jobs. And we under­stand that most teach­ers are doing the best they can, despite being ham­strung by require­ments to teach to the test. So the last thing I want to do is crit­i­cize. But might I gen­tly sug­gest that there are ways to encour­age stu­dents to improve their writ­ing that don't begin and end with pub­lish­ing? After all, not every child will be inclined to dig deep to do the hard work of revi­sion if he knows he can slap any­thing on paper and get it pub­lished by his teacher or school librar­i­an. Why not make pub­li­ca­tion an end-of-year goal that stu­dents must strive for? Mean­while, here are a few ideas to keep them writ­ing, along the way. Obvi­ous­ly, since I am not in the class­room myself, I won't know the best ways to apply these ideas, but those of you who teach will. I'm just throw­ing my thoughts out there for you to consider.
Chal­lenge stu­dents with com­pe­ti­tions. Include winners—and not every­one is a win­ner, oth­er­wise the word would have no meaning—include win­ners in an end-of-year school pub­li­ca­tion. Cre­ate cat­e­gories for recog­ni­tion: Voice, Orig­i­nal­i­ty, Descrip­tive Lan­guage, Most Chal­leng­ing Vocab­u­lary, etc. No one child will achieve in all cat­e­gories, but sev­er­al chil­dren will achieve in one or more.
Assign stu­dents the task of research­ing mag­a­zines and jour­nals that pub­lish work by juve­niles, and then encour­age those stu­dents whose writ­ing mer­its it to sub­mit their work.
Dis­play the best writ­ing in class. Invite the best writ­ers to read their work out loud. Make this a sched­uled time so that stu­dents have ample time to pre­pare work for shar­ing. I know one teacher who has a poet­ry chair in her class­room. Once or twice a week—I can't remem­ber exactly—a stu­dent gets to sit in that chair and read one of his or her favorite poems. There's a great deal of pride attached to the expe­ri­ence of get­ting to sit in the poet­ry chair, and stu­dents look for­ward to the oppor­tu­ni­ty. The same idea could be applied to a stu­den­t's own writ­ing. Why not? (Here, again, cat­e­gories might be use­ful. Stu­dents with dif­fer­ent writ­ing strengths could have those strengths hon­ored, week-to-week.)
Okay. Those are some sug­gest­ed "Dos." Here are a cou­ple of sug­gest­ed "Don'ts" for teach­ers and par­ents, alike.
Every child can learn the basics of poet­ry, but not every child is a poet. Please stop telling them that they are. I know some of you will gasp at this notion, but not every­one who learns to draw has the poten­tial to be Picas­so. He is encour­aged to draw, any­way! I'm no Shake­speare, but my teach­ers man­aged to encour­age me to write despite that fact. In the process, I dis­cov­ered my own voice. Teach poet­ry? Absolute­ly! But don't label a stu­dent a poet unless he tells you he is. And once he does, chal­lenge him to devel­op his skill. Guide him to poet­ry col­lec­tions to read so that he can dis­cov­er what is pos­si­ble in his own work.
Stop seek­ing men­tors for your pre­teen child who wants to be a writer one week, but will decide to be a bas­ket­ball play­er the next. I was sev­en­teen before I sought out my first men­tor, and I was pret­ty hard-core. I'd already begun pub­lish­ing my work in lit­er­ary jour­nals, and I sought out a men­tor on my own. Most kids, even at 17, aren't ready for that lev­el of com­mit­ment. If they decide they want to make writ­ing their life's work, they'll grav­i­tate toward a men­tor on their own, when the time is right. Don't force the issue. This is a tough career, with mas­sive amounts of rejec­tion. One should not set out on this path until he or she has reached a sol­id lev­el of maturity.
Let's put pub­li­ca­tion aside, for a moment and talk about the work eth­ic, in gen­er­al. It's dif­fi­cult to sort out, but some­how, in the last gen­er­a­tion, we've lost a respect for, and for­got­ten about the sat­is­fac­tion that comes from hard work. We're all about instant grat­i­fi­ca­tion, now—instant every­thing, in fact. What about the bone-strength­en­ing impact of achieve­ment? What about the self-esteem that derives from work­ing towards, and then achiev­ing, one's goals? We've got­ten away from that and our fas­ci­na­tion with the new tech­nolo­gies has­n't helped. We no longer stop to con­sid­er whether or not we should do a thing. We only ask whether or not we can, and that def­i­nite­ly applies to pub­lish­ing. Sigh.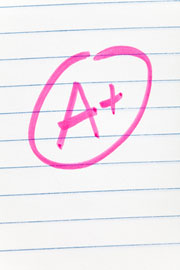 I had a great Eng­lish teacher in high school. Her name was Eve­lyn Wexler, or Mrs. Wexler to me. Mrs. Wexler encour­aged my writ­ing, and made sure I was famil­iar with the impor­tant African Amer­i­can authors of the day. But one thing Mrs. Wexler nev­er did was give me an easy A+. She made me work for it. I was already quite a good writer, but she want­ed me to strive to be bet­ter, and if I did­n't chal­lenge myself to do so, she would not reward me with an A+ no mat­ter how much bet­ter my essays or book reports were than every­one else's in class. She was push­ing me to be my best, not the best. It was a great les­son for me to learn.
Through­out high school, and beyond, I worked long and hard to cre­ate work that was wor­thy of pub­li­ca­tion. The result? When I final­ly saw my work in print, it was cause for cel­e­bra­tion. As for the rejec­tion along the way, it made my ulti­mate suc­cess all the sweeter.
I'm not sug­gest­ing that young stu­dents need to expe­ri­ence rejec­tion in the class­room, but they need not be hand­ed the reward of pub­li­ca­tion so eas­i­ly, either. In the long term, it will not serve them well.
I write for a liv­ing, and it would be easy enough for me to dash some­thing off and pub­lish it on my blog with lit­tle fore­thought. But I don't, and there's a rea­son for that. As a stu­dent, I was chal­lenged to make sure my writ­ing was the very best that it could be before I turned it in. Thanks, Mrs. Wexler. I'm still listening.