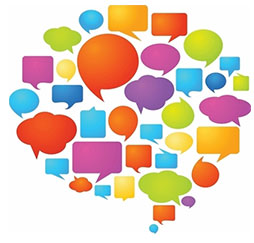 The ques­tion must be asked: What is Amer­i­ca com­ing to? A pri­vate cit­i­zen who owns his own busi­ness, albeit a large one, makes a state­ment about his per­son­al opin­ion on a hot-but­ton issue, and those who hold a dif­fer­ing point of view respond by orga­niz­ing a move­ment to put said cit­i­zen out of busi­ness. Real­ly? Seriously?
Cor­rect me if I'm wrong, but haven't we buried thou­sands of young men and woman who gave their lives to secure the rights and free­doms all Amer­i­cans are blessed to enjoy? And don't those rights and free­doms include the free­dom of speech? And, unless some­one altered the Con­sti­tu­tion and all its amend­ments when I was­n't look­ing, that free­dom applies to all Amer­i­cans, not just those with whom we hap­pen to agree. Trust me, I'm none too fond of state­ments by, say, mem­bers of the KKK, with regard to their opin­ions of Black folk. How­ev­er, as hate­ful as I might find their speech, I acknowl­edge their con­sti­tu­tion­al right to it.
The sim­ple fact that we dis­agree with some­one's stat­ed opin­ion, no mat­ter how vocif­er­ous­ly, does not give us some sort of moral high ground to threat­en their liveli­hood. And, do keep in mind, we're talk­ing about a pri­vate cit­i­zen, here, not some­one hold­ing pub­lic office, serv­ing at the fed­er­al, state, or even city lev­el. Nor are we talk­ing about some­one in a posi­tion to leg­is­late pub­lic pol­i­cy. The brouha­ha might make a bit more sense if we were. As it is, what this sit­u­a­tion boils down to, in my hum­ble opin­ion, is one set of Amer­i­cans ham­mer­ing anoth­er Amer­i­can for hav­ing the audac­i­ty to express a per­son­al opin­ion con­trary to their own. If we keep down this road, we won't have to wor­ry about ene­mies from with­out. We'll be doing a pret­ty bang-up job of sab­o­tag­ing our­selves from within.
If you don't like the opin­ion of Chick-Fil-A's CEO, or any­one else, for that mat­ter, feel free to say so—even loud­ly, if you must. But once you've made your point of view clear, for good­ness sake, move on. This is Amer­i­ca, after all, remem­ber? Every­body gets to have his say.