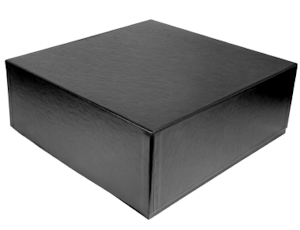 "Why must you always bring up race?" That's not a ques­tion a black per­son asks. In fact, most of us would be quite hap­py if the issue of race were nev­er raised in our day-to-day lives. But the fact is, in our soci­ety, the specter of race is raised again, and again, even in the realm of children's lit­er­a­ture. Besides, this is Black His­to­ry Month, so let's take it on.
The oth­er night, on the new Oprah Win­frey Net­work, for­mer Sec­re­tary of State Con­doleeza Rice said, "I don't believe we are now, nor do I think we're ever like­ly to be—certainly not in my lifetime—race blind….This coun­try has a ter­ri­ble birth defect of slav­ery." I couldn't have said it bet­ter. No mat­ter how much we want to wish it away, the issue of race is a con­stant in Amer­i­can Soci­ety, and the children's book are­na is not exempt.
But don't take my word for it. Ask any African Amer­i­can illus­tra­tor, fight­ing for an oppor­tu­ni­ty to illus­trate books by non-black authors, as well as those by black authors. Ask any African Amer­i­can author whose books are mar­gin­al­ized at the point of mar­ket­ing sim­ply by virtue of the fact that his/her book fea­tures an African Amer­i­can child on the cov­er. Then ask if he/she has any choice in the mat­ter. On more than one occa­sion, I've implored a pub­lish­er to use abstract art on the cov­er, so as to broad­en the book's mar­ketabil­i­ty, and been told no.
It is maddening.
I recent­ly told an edi­tor, con­cern­ing the pack­ag­ing of one of my new titles, "This is not a black book. Please don't turn it into one." I thought a lit­tle straight talk might get me some­where. It didn't.
Maybe now you under­stand why I titled this piece "Black Box."
There's a new twist to this issue in my life these days. On more than one occa­sion, I've had young white fans of my books ask me, with all sin­cer­i­ty, why I nev­er write books fea­tur­ing chil­dren who look like them, and if I ever will. I nev­er saw that one com­ing, but talk about a turn­around! I've nev­er writ­ten a book star­ring a white char­ac­ter, but that's not to say I nev­er will. I won­der, though, how hard of a time I'd have try­ing to sell it. After all, pub­lish­ers have me pegged: to them, I'm not an author. I'm a black author, one who writes about black peo­ple, with art fea­tur­ing black illus­tra­tors. It's a pack­age deal, or so I'm made to understand.
Now, don't get me wrong, I love writ­ing about my peo­ple. I'm proud of the cul­ture from which I come, the strength of my ances­tors, the beau­ty of my skin. And there are a host of phe­nom­e­nal black illus­tra­tors work­ing in the field today whose art is absolute­ly breath­tak­ing. I count myself blessed, indeed, when one of them signs on for one of my books. But here's my issue: I don't like being put in a box, how­ev­er love­ly it may be. Why? Because, though my skin is black, the col­or of my skin is not all that I am.
I'm a tex­tile artist, a hand­made book design­er, a mul­ti­lin­gual world trav­el­er, a Chris­t­ian. I've stud­ied Span­ish and French, but spo­ken Swahili and Swedish. I was born in Harlem, but have lived in Africa, and Europe. In oth­er words, I don't fit neat­ly into any sin­gle cat­e­go­ry, so please don't shove me into one. That's all I'm say­ing. That's all we're say­ing. Our lights are many, and var­ied. Just give us room to shine.
I know, I know. What about quo­tas? Every pub­lish­er is try­ing to fill a cer­tain quo­ta of black authors on their list in order to claim some degree of diver­si­fi­ca­tion. We've been push­ing for diver­si­ty and mul­ti­cul­tur­al­ism in children's lit­er­a­ture for years, and I'm all for diver­si­fi­ca­tion. There needs to be a greater African Amer­i­can pres­ence in the field of children's and young adult lit­er­a­ture. No ques­tion. But does that mean that once a pub­lish­er has added a black author to his sta­ble he must lim­it that author's out­put to a spe­cif­ic cat­e­go­ry, or that he must lim­it the mar­ket­ing plan for that author's books to a black audi­ence, even when the book is clear­ly uni­ver­sal in appeal?
Here's what I'm hop­ing for. I'd like to see more African Amer­i­can authors and illus­tra­tors in the field, but writ­ing and paint­ing what­ev­er they choose, for the broad­est pos­si­ble audi­ence. I'd like to see pub­lish­ers tar­get­ing their books, our books, to what­ev­er audi­ence an indi­vid­ual book most appeals to, with­out lim­it­ing the scope of that mar­ket­ing from the book's very incep­tion. I'd like to see all books made avail­able to all chil­dren, so that they get to choose what they like, or don't like. After all, shouldn't read­ers be the arbiters of books? Shouldn't they get a say in the matter?
What's the worst that could hap­pen? They might, I don't know—learn some­thing about anoth­er cul­ture, per­haps? Learn that they have more in com­mon with a story's black/brown/red/yellow pro­tag­o­nist than they thought? Yeah. I think we should risk it.
What do you say?