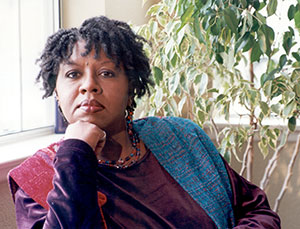 I love a good read. As for a free book, that gets me sali­vat­ing as quick­ly as the offer of dark choco­late. Well, almost! So when a pub­lish­er sends me a book to blurb, my ini­tial response is ela­tion. After all, a new book promis­es the poten­tial of a new lit­er­ary adven­ture. Or it may be intro­duc­ing me to a new author (Yay!). Or it may give me the oppor­tu­ni­ty to sup­port an author that I already know and love. What could be bad about that? Well, hold on there, a minute.
To blurb or not to blurb is not as ele­men­tary a ques­tion as you might sup­pose. At least, it has­n't been for me.
First, let me say that I'm always hon­ored to be asked to write a blurb. How­ev­er, writ­ing one invari­ably comes at the expense of my own work. It takes time to read a book crit­i­cal­ly, which is what I feel I must do if I'm going to say some­thing intel­li­gent about it. That's time tak­en away from my own writ­ing and, trust me, there are already a host of oth­er things that do that. Then, once I've read the book, I may decide not to blurb it, after all, for a num­ber of rea­sons: I object to the lan­guage; I don't find the sto­ry hope­ful (for me, a required ele­ment of chil­dren's or YA lit); I object to sex­u­al ele­ments (feel free to call me a prude. You would­n't be the first!); I believe the book would ben­e­fit from anoth­er revi­sion; or I just plain don't think the book is all that good. No mat­ter what rea­son I have for ulti­mate­ly decid­ing not to pen said blurb, the author—often, though not always a friend—is dis­ap­point­ed. I hate that. And it does­n't much mat­ter that I warned the author and edi­tor going in that there's no guar­an­tee I'll write a blurb. Every­one is still dis­ap­point­ed, and I feel bad about that.
But, say the book checks all of my box­es, and I do write a blurb. While it may be used for mar­ket­ing pur­pos­es, it may nev­er show up on the book's cov­er. And, even if it does, how impor­tant was that blurb, any­way? I hon­est­ly don't know.
At the end of the day, I don't want to be respon­si­ble for hurt feel­ings. And if I could offer some­thing use­ful in the way of cri­tique, it's already too late. Besides, I real­ly need to con­cen­trate on writ­ing my own books. What with the demands that go along with main­tain­ing a career in lit­er­a­ture, as well as the ordi­nary demands of every­day life, I find pre­cious lit­tle time to write as it is.
To blurb or not to blurb? I've final­ly land­ed on the only answer that makes sense for me: Not.