Some of these books are avail­able from your favorite inde­pen­dent book­seller through Bookshop.org (click on the book cov­er) and you'll find some of them at your pub­lic library.
Anthologies in which one or more of my poems has been published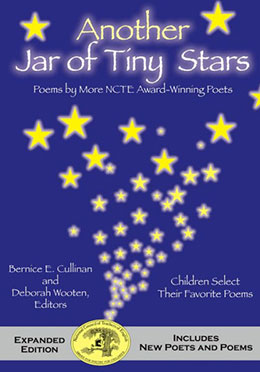 Anoth­er Jar of Tiny Stars
ed. Ber­nice E. Cul­li­nan and Deb­o­rah Wooten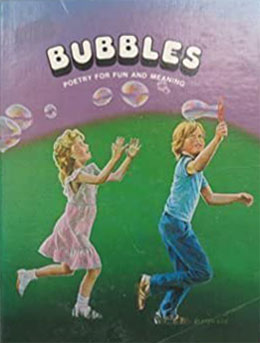 Bub­bles: Poet­ry for Fun and Mean­ing
ed. Theodore E. Wade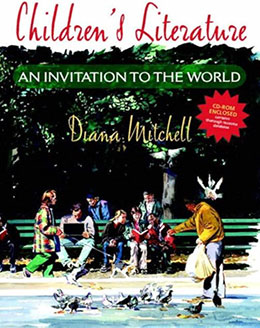 Chil­dren's Lit­er­a­ture: An Invi­ta­tion to the World
ed. Diana Mitchell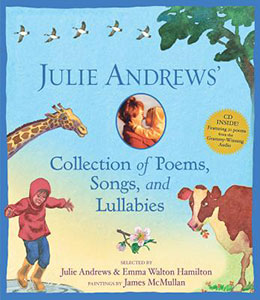 Julie Andrews' Col­lec­tion of Poems, Songs, and Lul­la­bies
ed. Julie Andrews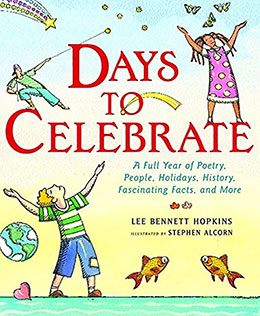 Days to Cel­e­brate
ed. Lee Ben­nett Hopkins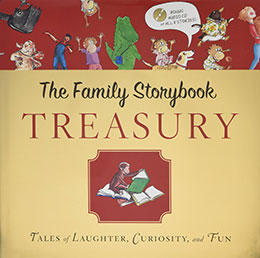 Fam­i­ly Sto­ry­book Trea­sury
ed. Houghton Mifflin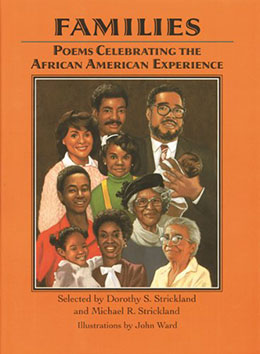 Fam­i­lies: Poems Cel­e­brat­ing the African Amer­i­can Expe­ri­ence
ed. Dorothy S. Strick­land and Michael R. Strickland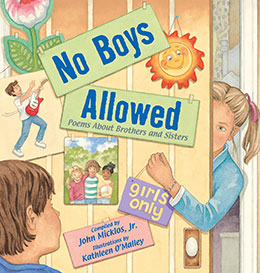 No Boys Allowed: Poems about Broth­ers and Sis­ters
ed. John Mick­los, Jr.